Origin Manufacturing specializes in Computer Numerical Control (CNC), producing identical
components with incredible accuracy.
Our 4-axis Haas VF2 mill means no CNC project is off-limits. This highly technical CNC tool allows us to machine an almost unlimited collection of materials, from soft plastics to hardened steels.
Laser Cutting & Engraving
Our 100-Watt Trotec Speedy 300 CO2 Laser is a modern phenomenon. We can cut and engrave a long list of materials with the utmost precision with this elaborate machinery.
CAD / CAM Design Rendering
Our modernized CAD software is the epitome of two-dimensional (2D) and three-dimensional (3D) model design.
As a result, we can create high-quality, precise drawings or technical illustrations. Origin Machining also boasts the CAM software necessary to streamline the machining process.
Our #1 focus is providing customers with top-quality products and services
The Origin Manufacturing team set out to transform an unassuming 1987 Porsche 944 into an electric powered track menace.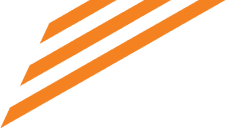 Machining a one-off transmission adapter for a very unique project.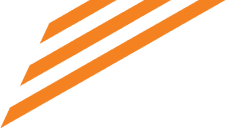 Haas 4 Axis CNC Mill with Renishaw probing system & HRT160 Rotary – 30" x 20" x 20" work envelope
14″ x 40″ Manual Engine Lathe
Trotec 100 Watt C02 Laser – Co2 Laser – 28" x 18" x 15"
work envelope
Engrave Materials: All non-vinyl plastics, Wood, Fabrics,
Glass, Coated/Painted Metals, Bare Metal w/ use of
permanent dying agent.
Inspections – Metrology Equipment (devices) –
Suburban Tool 36" Master Height Digital Height Gauge
3' x 4' Grade AA Granite Surface Plate
Mitutoyo B231 CMM (coordinate measuring machine)
Hand tools by – Starrett, Mitutoyo, & Fowler
Formlabs Form 2 SLA 3d Printer
Autodesk CAD/CAM Software (Fusion 360 & Inventor) –
CAM Programming – Milling: 3, 4, & 5 Axis
Cerakote Spray Hood & Oven
BendPak 10,000 LB. 2 Post Vehicle Lift
BendPak 10,000 LB. 4 Post Vehicle Lift